hero-home
hero-home2
hero-home3
Stunning from the outside, breathtaking within, our history will inspire you. Come explore this beautiful 19th century home in the heart of Savannah's National Historic Landmark District.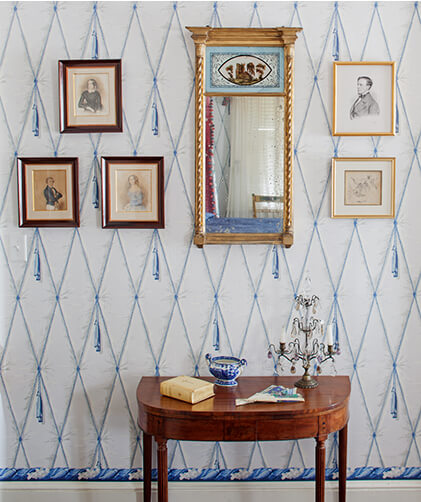 Experience History
Situated on one of the most beautiful sites in Savannah, and less than one block from the Cathedral Basilica of St. John the Baptist, the Andrew Low House Museum is a nationally known 1840s historic home and garden. Come and experience our stories, our collections, and our home.
---
Discover a Savannah Gem
Imagine Savannah in the 1840s as an active and thriving seaport. A young Scottish immigrant named Andrew Low II became one of the most successful businessmen in Georgia. Juliette Gordon Low, Andrew's daughter-in-law, lived here during the early years of the Girl Scouts. Now, a historic gem, the home along with its furnishings and its garden, is a must-see destination on any trip to Savannah.
Discover the Stories
Hear the stories of the Low family and learn about the enslaved men and women who lived and labored at the site. Discover the fascinating life of Juliette Gordon Low, founder of the Girl Scouts and a multi-talented woman who shaped the future of young women around the world.
Explore the Home, Garden & Collections
Enjoy seeing one of the finest collections of 19th century silver, porcelain, furnishings, and art in the South. Relax in the shade of the Courtyard Garden and take a walk through the colorful Formal Garden.
Stay Connected
WITH ANDREW LOW HOUSE MUSEUM